We hope that our guests will consider spending some of their time in Nicaragua giving back, on behalf of the charitable organization we created, Global Orphan Foundation.

Global Orphan Foundation, started in 2007, and exists to advocate on behalf of
the orphan, and respond with action to provide holistic care for orphaned and vulnerable children worldwide.

WHY NICARAGUA?
Nicaragua's history is fraught with conflict and warfare. After decades of dictatorship, and external and internal power disputes, the country became a democracy in 1990. As a democratic republic, the nation has experienced some long-awaited political peace.

The impact of natural disasters and political turmoil takes its toll on the people of the country. Nicaragua is the poorest Spanish-speaking country in the world. It is the 2nd poorest country in the Western Hemisphere, with Haiti being the first. According to the World Bank, 43% of the population lives on less than $2 per day. It is understood that 45% to 65% of all Nicaraguans are either unemployed or underemployed.
​
With a population of 6 million people, 53% being age 18 or less, the country's poverty most severely affects women and children. This plays out in statistics from the U.N. that says, "1 of every 3 Nicaraguan children is malnourished." Everyone needs to work which means children cannot go to school. The U.N. says that only 48% of the children graduate from the 6th grade. Extreme poverty and a lack of education also take a toll on young girls. One out of every 4 children is born to a teenage mother. 13% are born to a girl between the ages of 10 and 14.

Nicaragua is a country of great hope and immense potential. Global Orphan Foundation believes that by investing in orphaned children, we can

HOW CAN I HELP?

The GOF staff would happy to arrange a service opportunity and orphanage tour for you. Please contact Rachel Tanner at

rachel@globalorphanfoundation.org

or 317.207.7898.
Powered by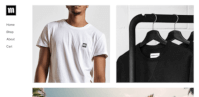 Create your own unique website with customizable templates.